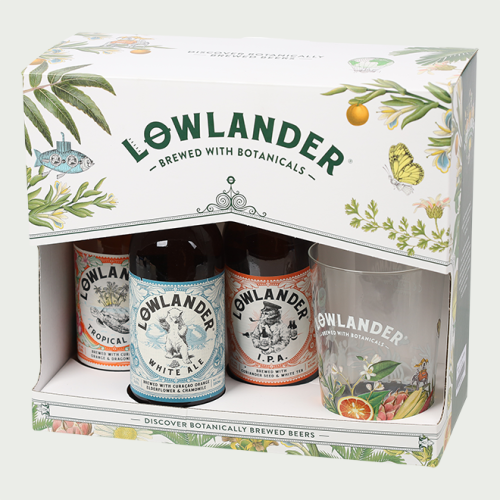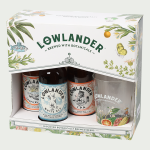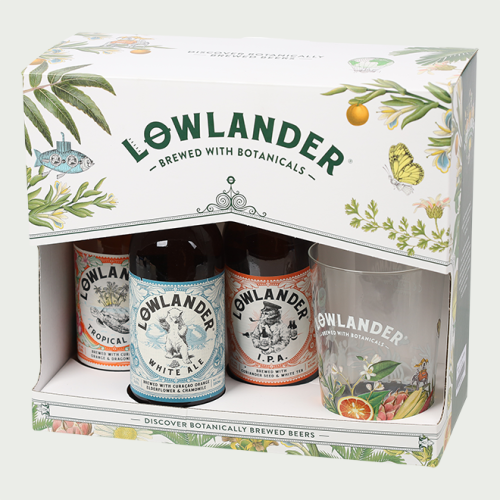 The Lowlander gift pack consists of three beers, each with its own story. Inspired by seafaring history, these beers are botanically brewed. The explorers took herbs and spices back to the Low Countries, the botanical herbs were then combined with beer. This is how these three fantastic beers were created.
Contents:
Lowlander White Ale, 5%.
Lowlander I.P.A., 6%.
Lowlander Tropical Al, 3.8%.
Contains: 3 x 33 cl. Alcohol percentage: ranging from 3.8% to 6%.