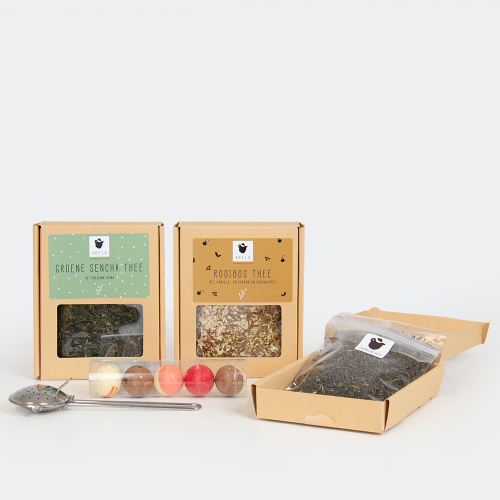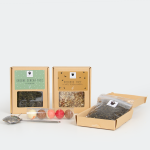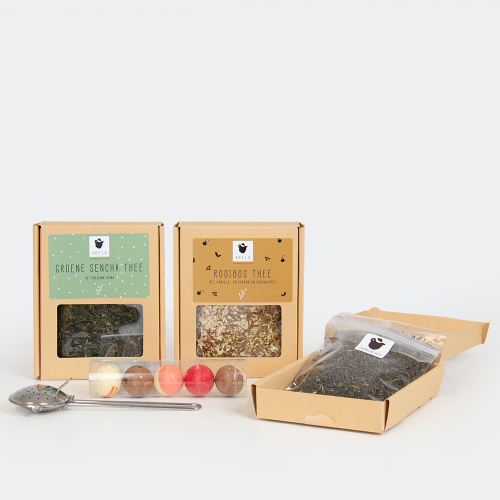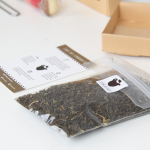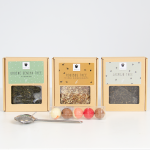 Tea gift green teas
Surprise a tea lover with this cheerful tea gift package. The package includes three boxes, one box reads 'Groene sencha grey' which meens 'Green sencha tea', the second box reads 'Rooibos thee' which meens 'Rooibos tea' and the third box reads 'Jasmijn thee' which meens 'Jasmine tea' .These are three green tea varieties, each with a unique flavor. Which is good for about 60 cups of tea or 30 pots. In addition, this gift consists of delicious chocolate chocs. This gift will be delivered in the mailbox.
Contents:
- Sencha tea: green tea, 50gr
- Rooibos tea: with valerian, chamomile and orange, 45gr
- Jasmine tea: green tea with jasmine blossom, 50gr
- Chocolate chocs, 5 pcs.
- Tea strainer
- Paper filters, 9pcs.
Ingredients:
Sencha tea: green tea steamed according to Chinese tradition.
Rooibos: rooibos tea, chamomile flowers, damiana leaves (8%), valerian root (3%), melissa, rosemary, orange petals, natural aroma
Jasmine: green tea (China), jasmine flower