Wide range of products

Order in just 3 steps

Buy now pay afterwards

Link with purchasing systems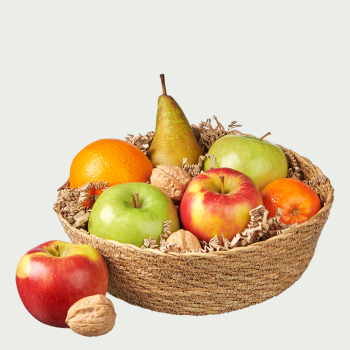 This fruit basket is full of vitamins. The delicious fruit comes in a beautiful seagrass fruit basket that looks great on any kitchen table. Surprise your family, friends or colleagues today with this healthy gift.
Order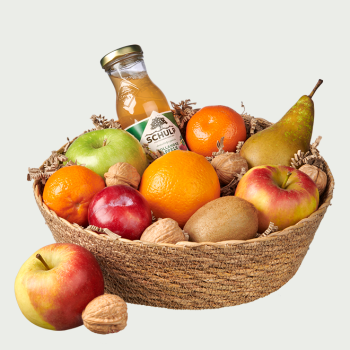 What's a gift without a beautiful gift box? Our seagrass fruit basket will complete your healthy attention!
Order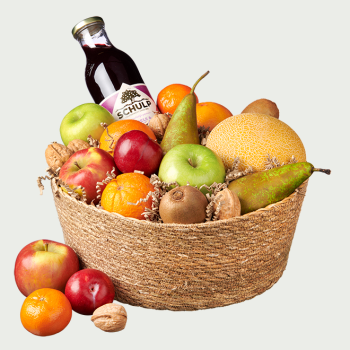 This large fruit basket is filled with delicious hand fruit and a large bottle of Schulp juice from the Dutch orchards. A gift that will be received with great pleasure.
Order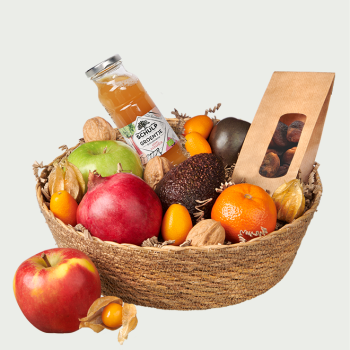 Fruit basket medium special
Are you looking for a more special gift?
Then the Fruit Basket Special is a very good choice!
Order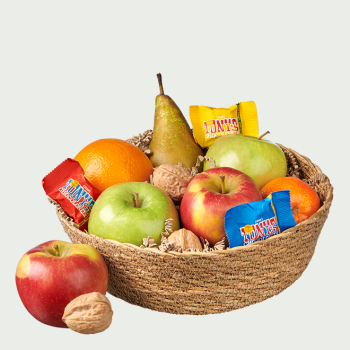 Fruit basket small Tiny Tony's
Will you go for a healthy snack or still for the appetite? This fruit basket has something for everyone. Enjoy quality fruit and three delicious Tiny Tony's chocolates in different flavors.
Order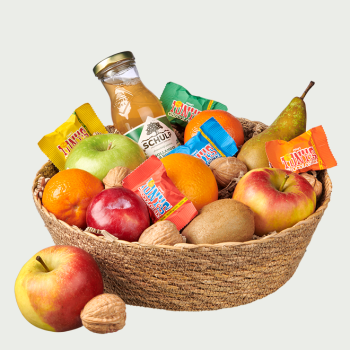 Fruit basket medium Tiny Tony's
This beautiful sea grass basket is filled with the freshest fruit and tastiest Tiny Tony's chocolates. You can use it as a healthy snack, but also as a nice treat.
Order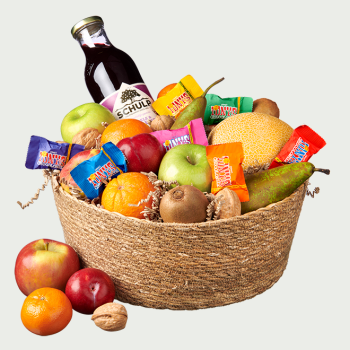 Fruit basket large Tiny Tony's
Go big with this fantastic fruit pack, filled with the healthiest fruit and Tiny Tony's chocolates to satisfy your sweet tooth!
Order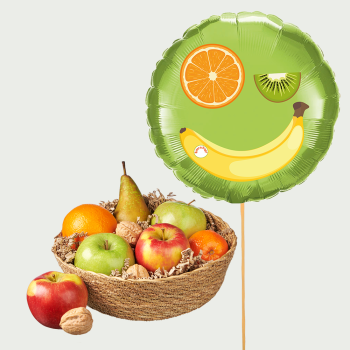 Fruit basket small with theme balloon
From
Surprise the recipient with this fresh fruit basket and helium balloon of your choice. Filled with the freshest fruit from the grower. A wonderful gift suitable for any occasion!
Order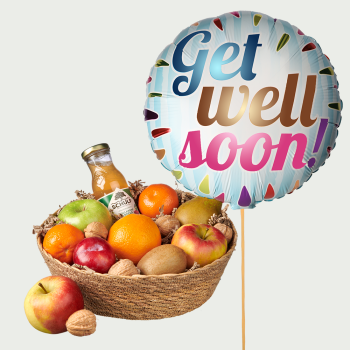 Fruit basket medium with theme balloon
From
Surprise the recipient with this fresh fruit basket and helium balloon of your choice. Filled with the freshest fruit from the grower. A wonderful gift suitable for any occasion!
Order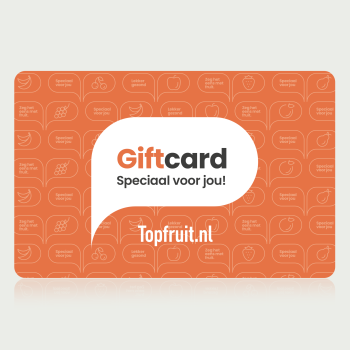 Topfruit.nl giftcard
From
The Topfruit.nl giftcard is the gift card for healthy fruit. The recipient can order a tasteful fruit basket, fruit box, fruit box or fruit bowl on Topfruit.nl and enjoy fresh fruit that comes directly from the fruit grower. The gift card is a loving gift that contributes to the vitality and health of the recipient.  Not only thoughtful to give, but also fun, healthy and delicious to get.
Order
Give a fruit basket as a gift
Het geven van vers fruit is natuurlijk altijd een goed idee. Maar behalve gezond en origineel ziet een fruitmand er ook nog eens heel leuk uit! Bij Topfruit.nl krijg je een mooie fruitmand van zeegras die rijkelijk gevuld is met het lekkerste verse fruit. Daar kun je dus altijd mee voor de dag komen, bij welke gelegenheid dan ook.
A fruit basket for very moment
Eigenlijk is een fruitmand het beste cadeau dat je kunt bedenken. Je kunt het geven bij iedere situatie en op elk moment in het jaar. Want je krijgt bij Topfruit.nl niet alleen vers fruit in de fruitmand. Je kunt ook kiezen voor een speciale mand met seizoensgebonden, tropisch fruit. Maar ook als je houdt van een puur Hollands product, dan is er genoeg keuze.
A small, medium of large fruit basket
Lekkere groene en rode appels, een sinaasappel, mandarijnen en een peer. De basis fruitmanden zijn al een genot om naar te kijken en het smaakt ook nog eens heerlijk. Bij de standaard fruitmand worden er ook nog een kiwi, pruim en een flesje Hollandse appelsap aan het geheel toegevoegd. Of ga voor de grote fruitmand met meloen, grapefruit en een fles appel-vlierbessensap.
A luxury fruit basket with an extra gift
Topfruit.nl heeft niet alleen fruitmanden voor iedere gelegenheid, maar ook voor ieder budget. Als je echt iets te vieren hebt, of iemand een hart onder de riem wil steken, kun je een mooie fruitmand laten bezorgen met veel fruit en nog iets extra's. Dit kan een ballon zijn met een tekst om de ontvanger beterschap te wensen. Maar je kunt natuurlijk ook kiezen voor een fruitmand waar een paar lekkere chocolaatjes inzitten. Want lekker kan soms ook iets anders zijn dan fruit. Hoewel het hier ook niet aan ontbreekt. Deze fruitmanden liggen vol met heerlijke verse appels, citrusvruchten, kiwi's, pruimen of meloen en walnoten. Bovendien ontbreekt het flesje vruchtensap niet.
Order online quickly and easily
Wil je een fruitmand bestellen en laten versturen naar je familie of vrienden? Kies de fruitmand die het beste bij de ontvanger past. Vergeet ook niet om online een kaartje in te vullen, zodat je ook nog een persoonlijke boodschap bij de fruitmand kunt voegen. Je bestelling wordt de dag na je bestelling vers afgeleverd op het adres van je keuze. Maar je kunt ook opgeven dat je de bezorging op een bepaalde datum wilt laten plaatsvinden. Op die manier is de bezorgde fruitmand altijd gegarandeerd vers.
Read more