Wide range of products

Order in just 3 steps

Buy now pay afterwards

Link with purchasing systems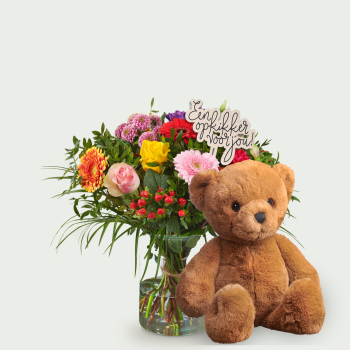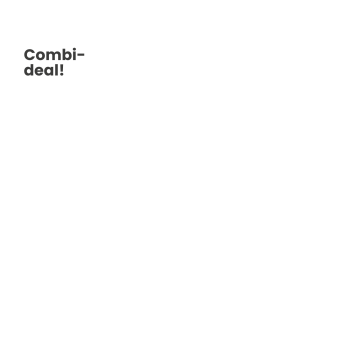 Get well soon bouquet Lexie
From
Surprisingly versatile, this stunning bouquet features a variety of flowers. With the "Een opkikker voor jou" bouquet stick-in and the soft teddy bear, the recipient will spontaneously feel a little better.
Order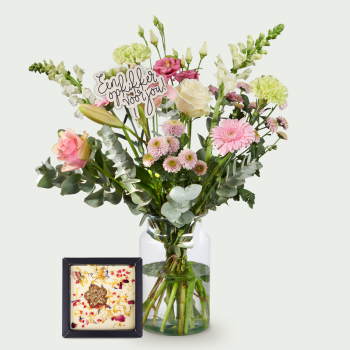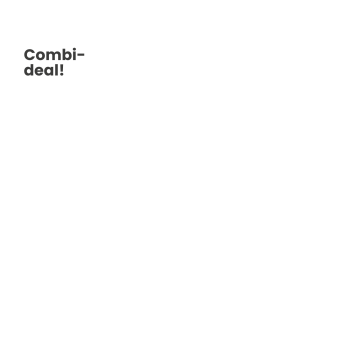 Get well soon bouquet Mia
From
For those who love flowers, Bouquet Mia with flower chocolate is a very suitable gift. This combination puts a smile on many a person's face.
Order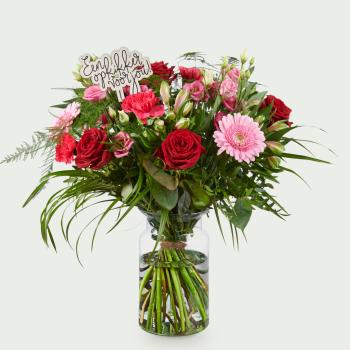 Get well soon bouquet Eveline
From
A beautiful bouquet with many shades of red and pink. Together with a bouquet stick-in with the text "Een opkikker voor jou," this bouquet is great for giving someone a good feeling.
Order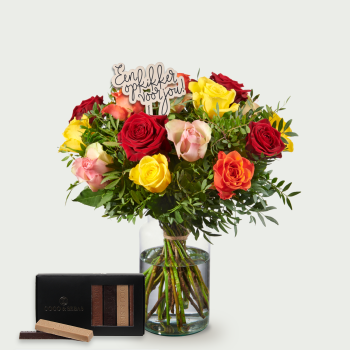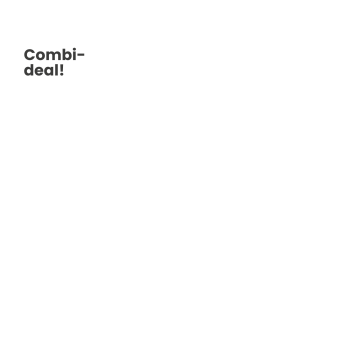 Get well soon bouquet bouquet Roos mixed
From
Cheer someone up? With bouquet Rose mixed you will brighten someone's day! Four cheerful colors of roses will make you happy.
Order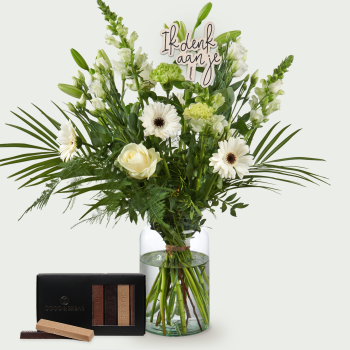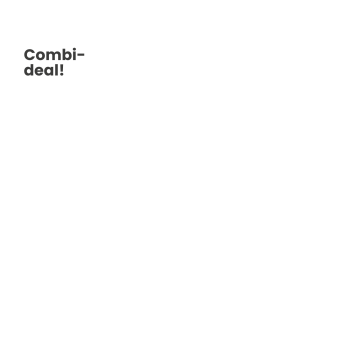 Get well soon bouquet Elin
From
The white flowers make Bouquet Elin a suitable bouquet for any situation. Convey your message a let someone know, "Ik denk aan je," as the wooden bouquet stick-in also says.
Order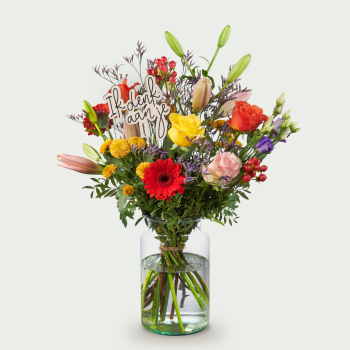 Get well soon bouquet Laurie
From
Laurie is a best-selling bouquet. With her cheerful colors and the wooden "I'm thinking of you" bouquet stick-in, you are sure to deliver a good feeling to the recipient.
Order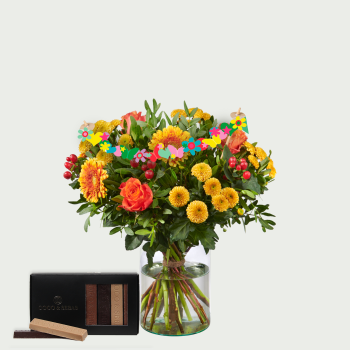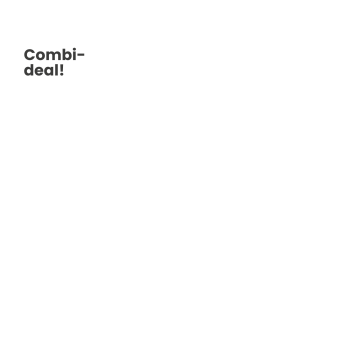 Get well soon bouquet Noor
From
Looking to cheer someone up? This bouquet has a cheerful garland and also contains delicious chocolate bars in the flavors dark-milk-caramel sea salt. Surely this will cheer everyone up!
Order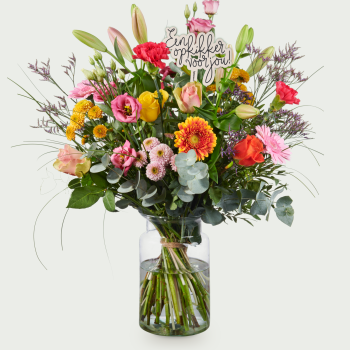 Get well soon bouquet Jana
From
A generous bouquet that really delivers! This bouquet has a bouquet stick-in with the text "Een opkikker voor jou," making this combo deal ideal for someone who could use a boost.
Order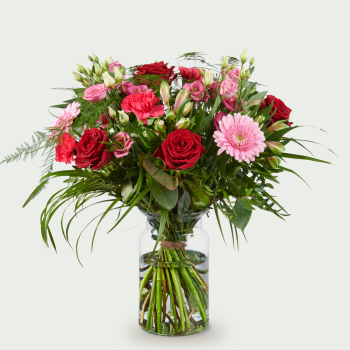 This is truly a bouquet that will steal hearts. The beautiful red/pink hues add a romantic atmosphere to any living room. Spread some love with Bouquet Eveline and enjoy!
Order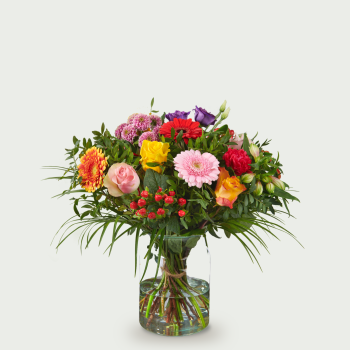 This beautiful bouquet with different flower varieties is surprisingly versatile. This bouquet brightens up any room in the house.
Order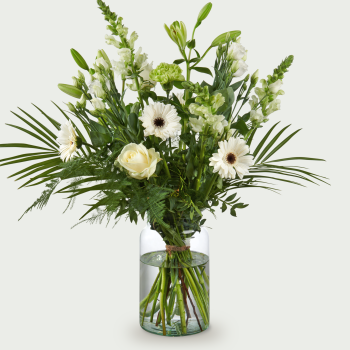 The combination of the different white flowers give the bouquet a timeless look. The bouquet includes gerberas, roses, lilies, snapdragons and more!
Order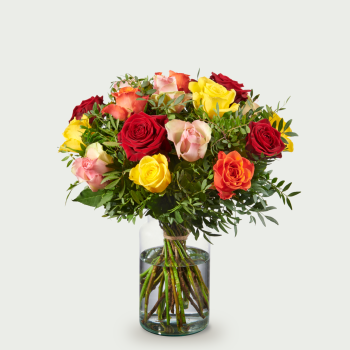 Finding it hard to choose your favorite color? Fortunately, you don't have to with Bouquet Rose Mixed! This beautiful bouquet contains no less than four different colors of roses. Add a card with your personal message and conjure a smile on the recipient's face.
Order
Get well flowers
A bunch of flowers always brings cheer to your home. The beautiful colours or subtle scent naturally contribute to this. That is why a bouquet of flowers is a great way to wish someone well. And if you can't bring the flowers yourself, have them delivered via Topbloemen.nl.
The flowers from the assortment of Topbloemen.nl are not only suitable as a get well bouquet. You can also let someone know that you are thinking of them with a beautiful bouquet of flowers. In this way, you can wish the recipient strength. Because you can choose from different types of bouquets, you can always find a bouquet in the colour that suits the recipient. This way you give a personal touch to the get well flowers. The bouquets not only include different types of flowers such as roses, lilies or gerberas. There is also a choice of colours. For example, there are mixed bouquets in different colours. But you can also choose a bouquet in a uniform colour such as white or pink.
Order a get well bouquet online
At Topbloemen.nl you have several options when sending the get well flowers. You can have the bouquet delivered at the home address of the recipient. Or for example in a Dutch hospital. Would you like to deliver the flowers personally? That is also possible. Order your preferred bouquet online at Topbloemen.nl. An affiliated florist near the delivery address will take care of your order. When ordering, indicate on which day the bouquet has to be delivered and the florist will compose the bouquet on the day of delivery. This way freshness is guaranteed. If you wish, add a glass vase to the order. Then you can be sure that the flowers can also be placed directly in water in the hospital, for example.
Read more