Delivery within 24 hours

Buy now pay afterwards

Order in just 3 steps

Top quality for a fair price
Surprise someone with a deliciously filled fruit box
Are you looking for an original gift? Fruit is healthy, of course, but it is also something completely different as a gift. Don't just give a fruit box as a gift to wish your loved one a speedy recovery. But let it speak to thank, congratulate or simply put a loved one in the limelight.
A richly filled fruit box of gifts
At Topfruit.co.uk, you can count on a well-filled fruit box combined with the nicest gifts. You can customise the fruit box perfectly for every occasion. Does the recipient have something to celebrate? Then choose a fruit box filled with quality fruit and, for example, beer, wine or juice to go with it. This is delivered as a package. Has a baby been born? Then you can also choose the special birth fruit box with gifts such as bear Bella and tea with a tea strainer. Or give a filled fruit box with not only the tastiest fruit, but also the tastiest regional products from the Olmenhorst. Do you already know who you are going to surprise?
Buy the nicest fruit boxes at Topfruit.nl
Would you like to surprise someone and buy fruit boxes? Then Topfruit.nl is the right place for you. You can choose online the fruit boxes that best suit the occasion. These will be delivered to the address you specify. So that can be to yourself. But you can also have it sent directly to your friend or family member. If you want to add a personal message, this is of course also possible. This will be enclosed with the fruit box, so it is at least clear who sent this special gift.
Fast delivery and always fresh fruit
If you order at Topfruit.nl, you are assured of fast delivery, within 24 hours of your order. You can also be sure that the fruit in the fruit boxes is fresh. The apples, for instance, come from Dutch orchards. The more exotic fruits, such as kiwi, are carefully selected. So the fruit boxes from Topfruit.nl are not only nice to give but also delicious to get.
Read more
Temporarily sold out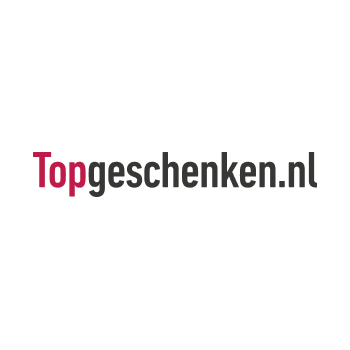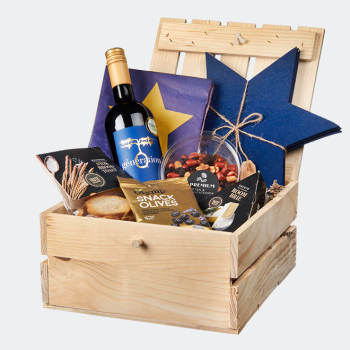 Filled with treats and fun Christmas accessories, this box provides the real Christmas experience! An ideal luxury package to give as a thank you or to wish happy holidays.
Information
Temporarily sold out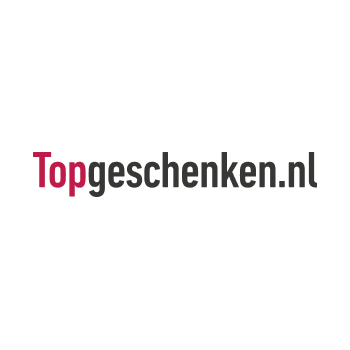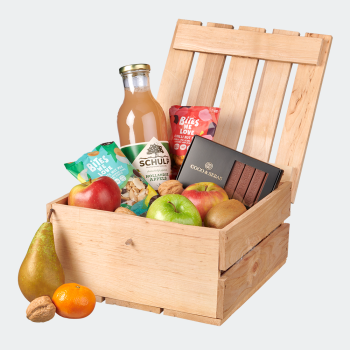 What's more fun than a fruit box filled with fruit? A fruit box filled with nice gifts!
Information
Temporarily sold out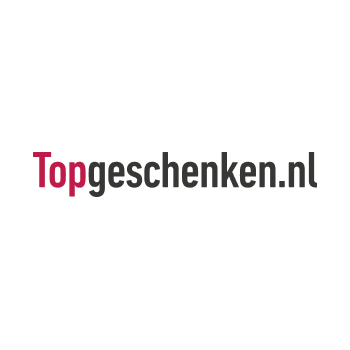 Make a good impression with this unique fruit box! Filled with fresh fruit from the grower, delicious Coco & Sebas chocolate bars, a nut mix and a beautiful bottle of Supreme Collection rouge.
Information
Temporarily sold out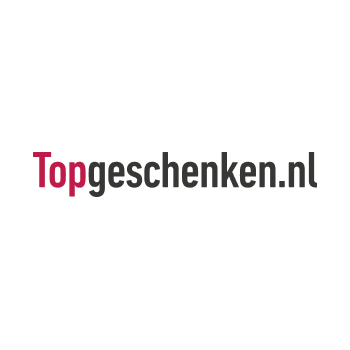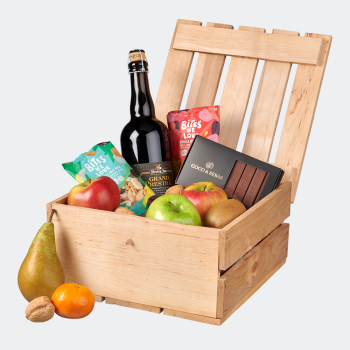 Looking for something a bit more exciting than a standard fruit basket? Then this fruit box filled with delicious gifts is a must!
Information
Temporarily sold out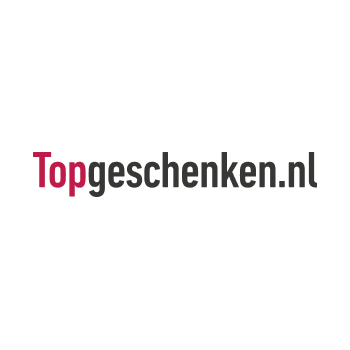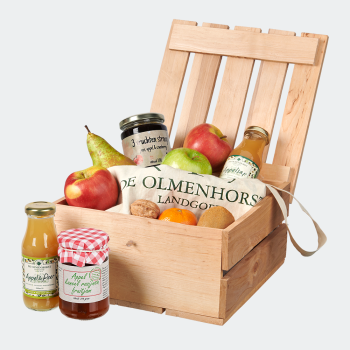 Looking for a unique fruit gift for family, friends or colleagues? Take a look at this beautiful fruit box filled with tasty hand fruit and organic regional products from the Olmenhorst estate.
Information
Temporarily sold out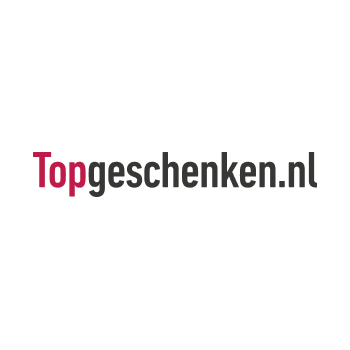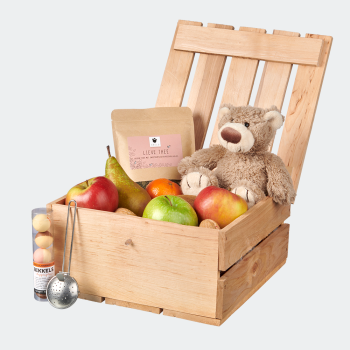 Are you looking for a unique surprise for the brand new parents? Check out this adorable fruit box with the best birth gifts.
Information