Wide range of products

Order in just 3 steps

Buy now pay afterwards

Link with purchasing systems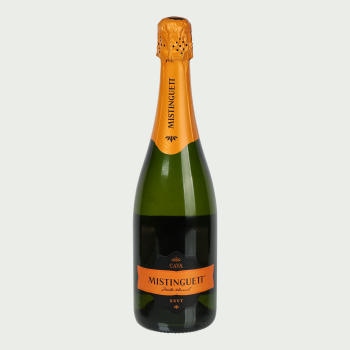 The Mistinguett Cava Brut is a delicious champagne from De Penedès, Spanish wine region in Catalunya that has become world famous for its Cava.
Order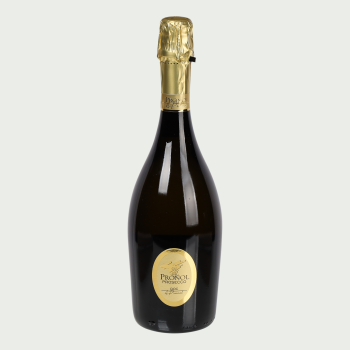 The Prosecco Dei Pronol is a wonderful gift for any relationship. Refined, slightly sparkling and dry with lots of fruit. A wonderful gift for any relationship.
Order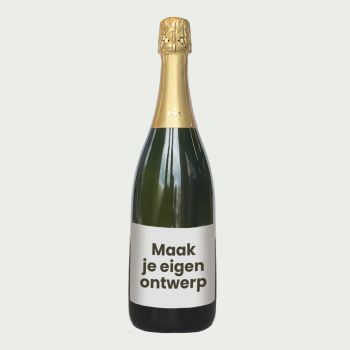 Do you have a special message for the recipient? Design your own label and make the gift extra personal!
Order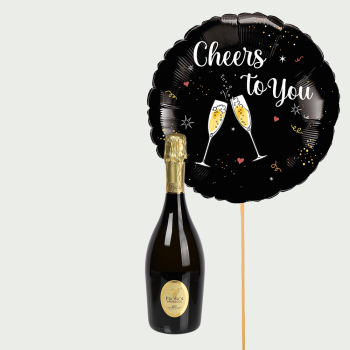 Theme balloon with Prosecco
From
There is always a reason to celebrate something! For any occasion, surprise the recipient with this ''Cheers to you'' helium balloon with prosecco.
Order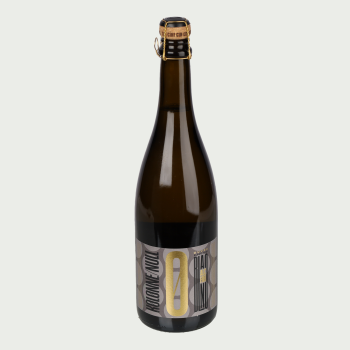 This German non-alcoholic wine was produced in collaboration with winery Freiherr von Gleichenstein. It is a dry sparkling wine with a fine bubble and an aftertaste of yellow fruit and a brioche-like acidity. We found that last one very exciting too, but it really is!
Order
Cava and prosecco present
Special occasions call for a special gift. A shop opening, for example. Or the launch of a new product. There are various occasions when you want to give your business relation or customers a token of appreciation or congratulations. A bottle of cava or prosecco is then a fitting business gift.
A festive gesture with its own flavour
In the Topgeschenken.nl range, you will find different types of cava or prosecco, so you can choose something that suits the occasion. The sparkling wines are of excellent quality and vary in flavour. You could choose a light sparkling wine with a fresh taste, thanks to the Italian grapes the prosecco is made from. Or you give a prosecco as a gift that tastes deliciously fruity, thanks to the subtle undertones of strawberries and raspberries. In the organic cava, the flavour of the grapes from The Penedès comes into its own, with the aroma of pear, apple and brioche providing a true taste sensation.
A festive business gift
With a bottle of cava or prosecco as a gift, you always make a festive entrance. But you can also give the business gift a personal touch by, for example, choosing a bottle of cava with your own label. You can create your own design, which can consist of a personal text, but also of an image, for example. This makes the gift a special memory for the recipient. And it also ensures that your company is not forgotten, even after the event is over. If you want to extend the gift a little further, choose the cheese package prosecco. This contains not only a bottle of delicious sparkling wine, but also a nice cheese board, olives and, of course, tasty cheese.
Give it yourself or have it delivered
If you want to give the gift yourself, you can order the cava or prosecco and have it delivered to your own address. But it is also possible to have the gift sent to the recipient's address. You place your order in good time and specify the date on which the order should be delivered. When ordering, you choose the option to include a card. This is not only very personal, it also lets the recipient know who the gift is from. Would you like to send an extensive text that does not fit on a card? That's no problem either, because it's perfectly possible to send a personal letter along with the gift if you order through Topgeschenken.nl.
Read more