Wide range of products

Order in just 3 steps

Buy now pay afterwards

Link with purchasing systems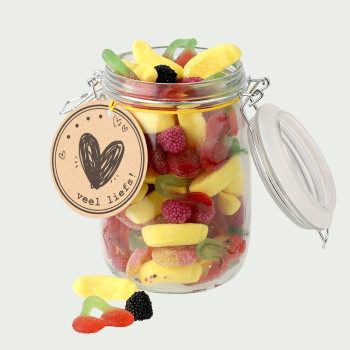 How about this glass candy jar with a delicious fruit mix. Bananas, cherries, peaches. If this is not a delicious surprise!
Order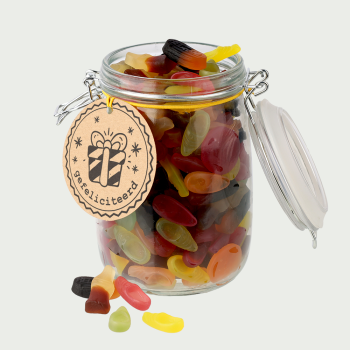 Candy jar Red Band mix
From
A glass jar filled with the most delicious Red Band, sweet candies and licorice! This candy jar contains something for everyone, ideal for sharing (or eating yourself). A festive gift for a real!
Order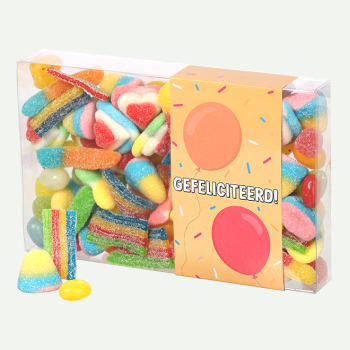 Candy box Congratulations
A celebration in a box! Congratulate someone in a festive way with this candy box with rainbow mix and the text "Gefeliciteerd!".
Order
Temporarily sold out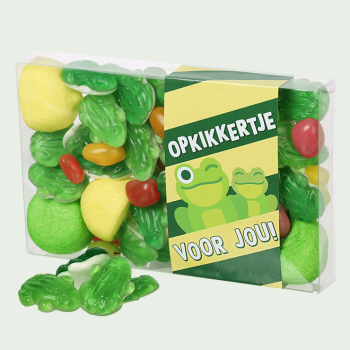 This surprise is guaranteed to put a smile on the recipient's face!
Information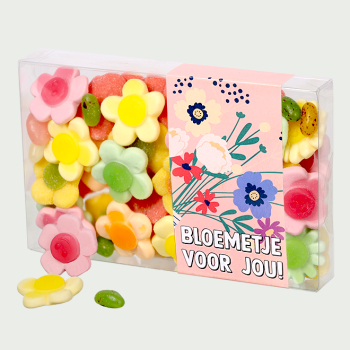 Candy box Flowers for you
Surprise the recipient with flowers...through the mailbox!
Order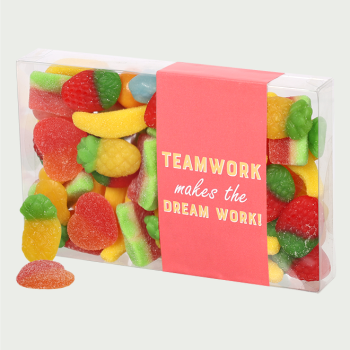 Teamwork makes the dream work! Surprise your colleagues or friends with a delicious treat to show that together you are strong.
Order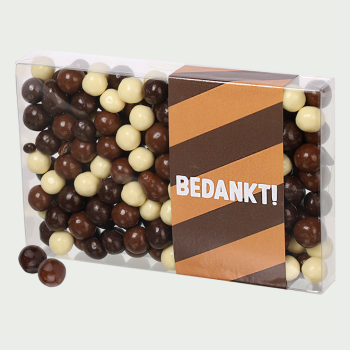 Candy box Thanks for your effort!
The box is filled with crushed milk chocolate, meringue and smarties to complete the party!
Order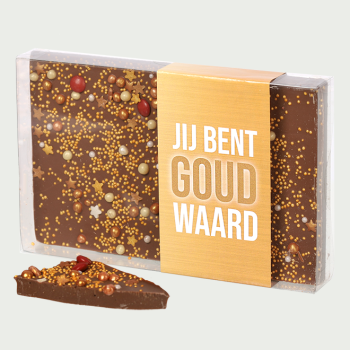 Candy box You are worth gold
You are worth it! Let the recipient know they are appreciated!
Order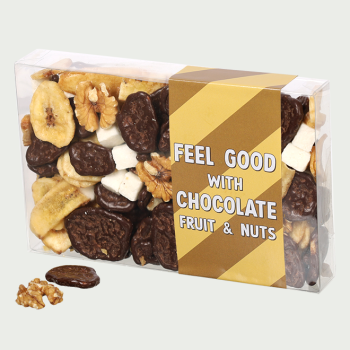 Candy box Feel good & nuts
With this original box full of goodies, give someone a healthy gift with a twist! The box is filled with crunchy banana slices, walnuts, banana slices coated in dark chocolate and coconut cubes. A feast in a box!
Order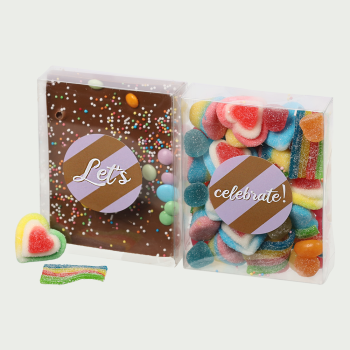 Candy box Let's celebrate
With this surprise, the recipient can throw a party! This gift consists of a slice of delicious Belgian Callebaut chocolate with happy sprinkles and confetti Smarties.
Order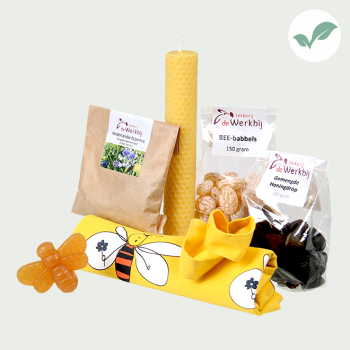 A delicious mailbox gift full of treats and gifts from and for the bee!
Order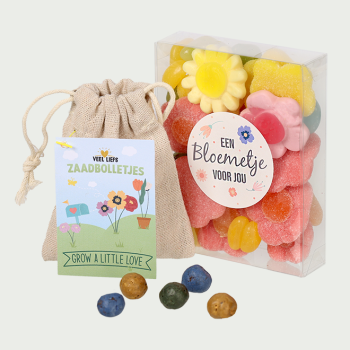 Candy box Flowers for you!
A colorful flower with a twist! With the Blossombs bulbs you plant organic, wildflower seeds for bees and butterflies. The colorful spheres snap open when your flower emerges. In the meantime, enjoy the box of candy flowers to get a taste of summer ahead.
Order
Simply order sweets for colleagues or relations
Via Topgeschenken.nl you can easily order sweets as a gift for, for example, a birthday employee, business relation or on an anniversary. The range consists of various types of candy, so you will always find a gift to your taste. There are several reasons why people choose to order candy online:
Convenience: Buying candy online offers the convenience of shopping from home. You don't have to go to a physical store, so you save time and effort.
Wide and unique range: We have a wide range, which gives you more options and also unique products that you would not find in a physical store.
Special occasions: are you looking for sweets for a specific occasion? A jar of sweets for colleagues filled with English licorice or a tasty Red Band mix? Or would you prefer a box filled with sweets with a personal message? Such a box is ideal for congratulating someone, thanking them or putting them in the spotlight. For these occasions, we make it easy for you to find your favorite candies for special occasions.
Distance is not a problem: Ordering candy online can be a great way to send gifts to friends, family or colleagues, especially if they live far away.
Ability to compare: Ordering candy online gives you the opportunity to compare prices between different stores and brands. This can help you save money and find better deals.
In short, ordering candy online offers convenience, choice and the ability to find special candies for certain occasions.
Order various types of candy via your business account
You can order sweets in three simple steps. First choose what kind of candy you want to order. Then you can choose nice sets with candy jars. Do you prefer different types of candy in a gift? It is also possible to order a candy mix for one or more colleagues. When you have chosen a gift, enter the delivery address and possibly add a personal message. You then complete your payment directly online via your business account, but paying afterwards is also an option. Then you have the candy delivered to the desired location. Addresses are always automatically saved in an address book for easy repeat orders. You can send sweets quickly and easily at Topgeschenken.nl.
Buy candy online and combine it with other promotional gifts
Remember that combining candy with a gift is mainly for fun and surprise the recipient. Choose candies that match the recipient's personality or interests and add a personal touch for a memorable gift. And of course it is also possible to order other nice promotional gifts in addition to the candy. Think of cake, flowers, fruit and balloons, but also various types of sustainable gifts. All products are of good quality and you can buy them for a fair price. Order candy online? Of course, then you never miss the mark!
Discuss the possibilities with our sales department
Order candy today and have it delivered to your home or company tomorrow. Order your candy directly online and have it delivered to the desired address. Do you have questions about your order? Or do you want to know more about discount and personalization options? Consult our FAQ page or contact our sales department. We can be reached by telephone on 088 - 110 80 88.
Read more