Wide range of products

Order in just 3 steps

Buy now pay afterwards

Link with purchasing systems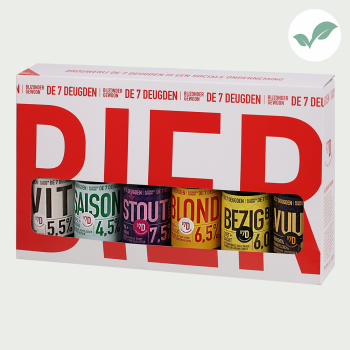 Beer package De 7 Deugden
This package contains six beers from the collection of brewery De 7 Deugden. This brewery is a social enterprise where delicious beers are brewed by people for whom a job elsewhere is not currently a given.
Order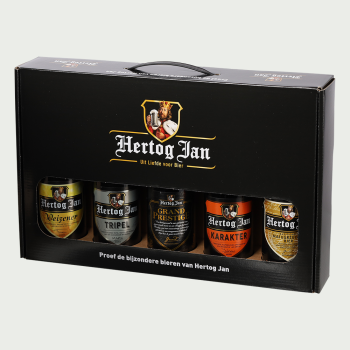 Five unique beers from Hertog Jan, including a gift box
Order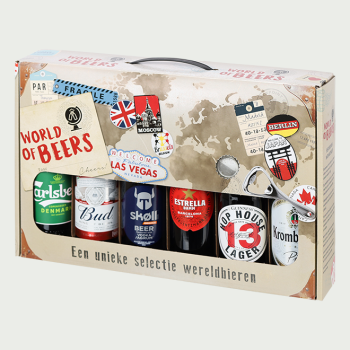 Six beautiful world beers in one gift box. The World of Beers includes a Mexican, Danish, Spanish, German, American and Austrian specialty beer. A fine collection of unique and phenomenal flavors.
Order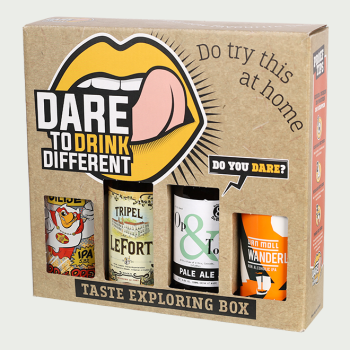 Beer package Bierproeverij
A delicious beer tasting package with (local) specialty beers from different beer breweries. This way there is always something in between that the recipient likes. A real surprise with guaranteed success. Cheers!
Order
Temporarily sold out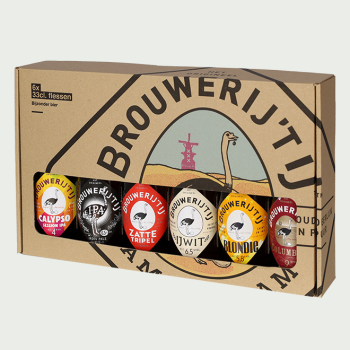 Beer package Brouwerij 't IJ
What better gift than this beautiful beer package with a selection of delicious beers in the Brouwerij 't IJ gift box? 
These six different beers make the perfect gift package for the true craft beer lover
Information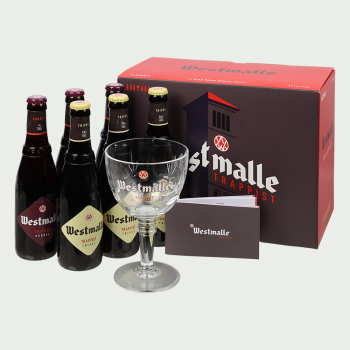 Westmalle Trappist gift box
The Westmalle Trappist gift box contains three delicious bottles of Westmalle Dubbel and three bottles of Westmalle Trippel. The beers, which come from the Belgian Trappist Brewery of Westmalle, come with an original Westmalle glass.
Order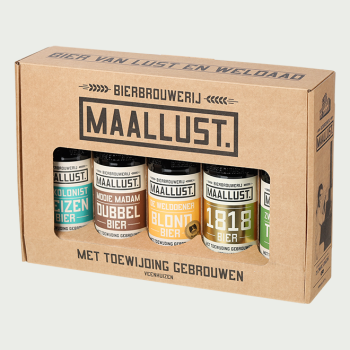 The selection of these beers from brewery Maallust is a special one.
Order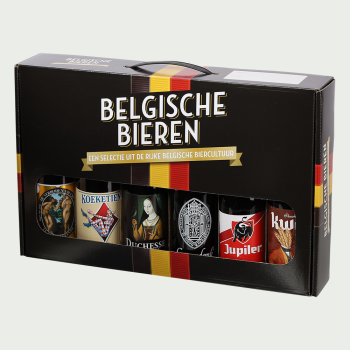 Six Belgian beers in one gift box.
Order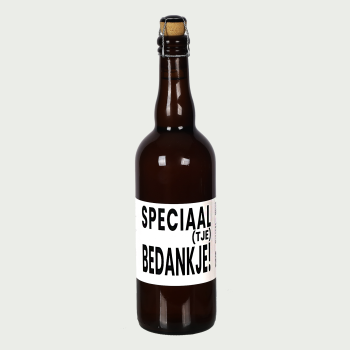 Beer 'Special(ty) thank you'
Saying thank you has never been more fun than with this beautiful gift! A deliciously fresh darkblond beer brewed with French hops from the Alsace region.
Order
Beer 'Cheers, special(ty) to you'
A delicious dark-blond beer brewed with French hops from the Alsace region. This thirst-quencher has a light bitterness and a small sweetness which makes the taste perfectly balanced.
Order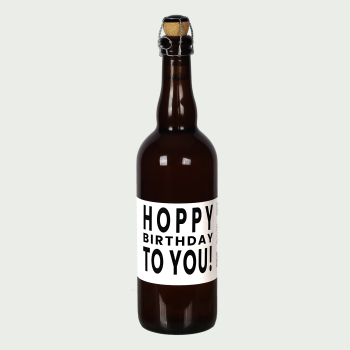 Celebrate the new year of life with the 'Hoppy Birthday' special beer! A delicious dark blond beer brewed with French hops from the Alsace region.
Order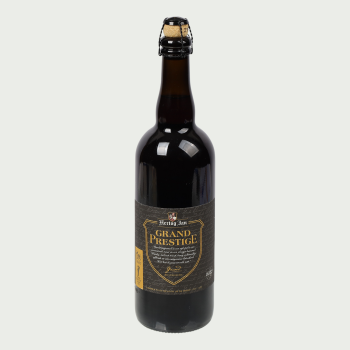 Hertog Jan Grand Prestige
This exceptional beer is also called barley wine and is among the most popular beer gifts.
Order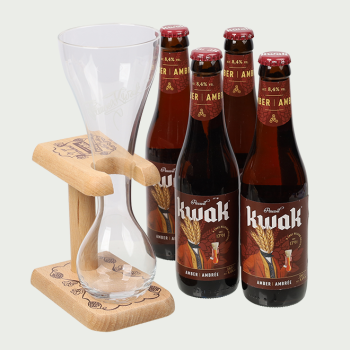 This gift box contains four bottles, a glass and a unique glass holder.
Order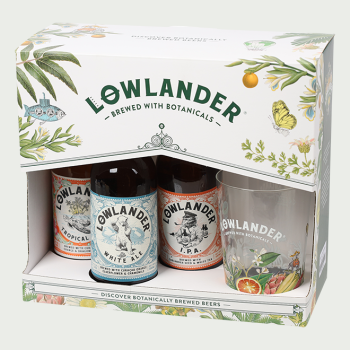 The Lowlander gift pack consists of three beers, each with its own story.
Order
Order beer for business relations or colleagues
Many people like to give a bottle of wine as a gift, but ordering beer for your business partners or colleagues is a welcome change. At Topgeschenken.nl, ordering beer and having it delivered is very easy. Surprise a business associate or colleague with exactly the type of beer that he or she likes. These include simple lagers, but also more unusual beers such as various Trappist beers and the most delicious beers from abroad. You can easily order a beer gift that really suits the recipient! There is plenty of choice.
Which beer will you order for your employees or business relations?
You would like to surprise the recipient with different types of beer. This is easy thanks to the various fun gift sets from the wide range. These are handy gift boxes with a selection of different beers from around the world. Choose to have the beer package wrapped in a luxurious way, so your employee or business partner receives a wonderful gift. If desired, you can also have a delicious piece of cheese or tasty chocolate delivered with it. Or combine the beer with a balloon or one of our sustainable gifts. This way you can make it an extra special gift.
Do you have any questions? Feel free to ask them!
Do you have questions about ordering and delivering a beer pack with delicious beer? Or would you like to order a large number of beer packs and have them delivered? Take a look at our page with frequently asked questions, there you will surely find the answer you are looking for! Do you have a different question? Then please contact us by calling 088 - 110 80 88. We'll be happy to tell you more about the possibilities.
Read more