Wide range of products

Order in just 3 steps

Buy now pay afterwards

Link with purchasing systems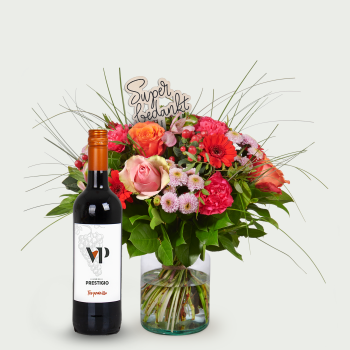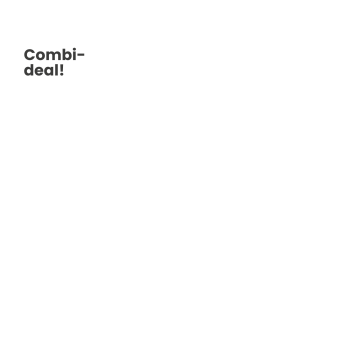 Thank you bouquet Alley
From
With Bouquet Alley, surprise someone not only with a bouquet featuring the pink and red tones, but also with a delicious bottle of red wine.
Order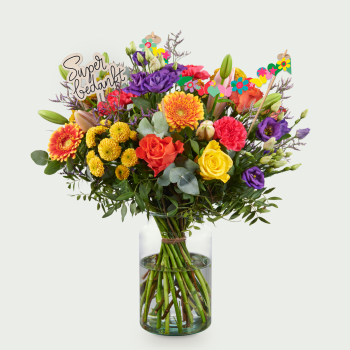 Thank you bouquet Ruby
From
Our Ruby is a colorful and full bouquet. With this bouquet you really get value for money. As if she is not happy enough already, this bouquet comes with a cheerful garland and stick: Super bedankt.
Order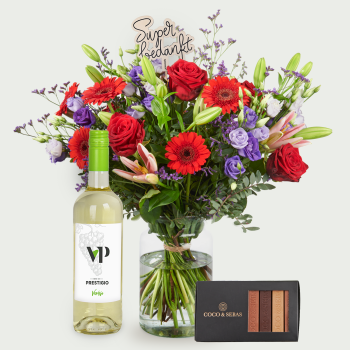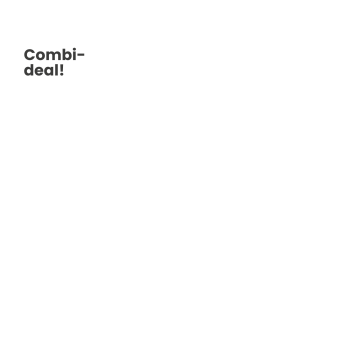 Thank you bouquet Chloe
From
Bouquet Chloe has a beautiful combination of the warm colors of red and purple. She contains a lot of purple Lisianthus, which makes her a perfect thank you bouquet, because the Lisianthus symbolizes appreciation and gratitude.
Order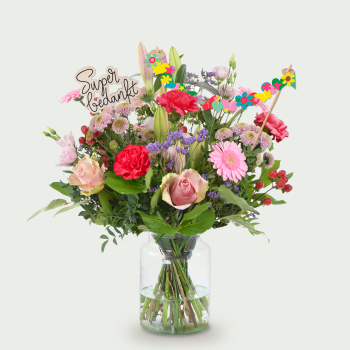 Thank you bouquet Marieke
From
Every flower and colour has its own meaning. See that dark pink carnation? The carnation symbolises passion, desire and romance and the dark pink tone represents gratitude.
Order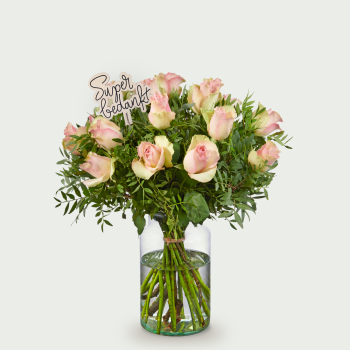 Thank you bouquet Roos pink
From
This subtle bouquet with its soft pink colors is suitable for any situation where you just want to let someone know: Super thanks! Thank you for helping me, for supporting me or just for being who you are.
Order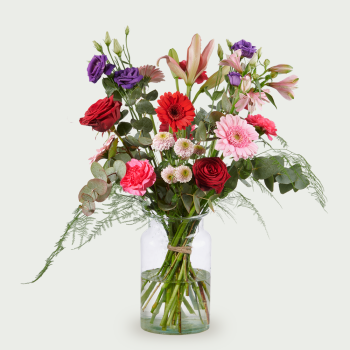 Make the recipient feel special with bouquet Carmen! This beautiful gift is full of special flowers.
Order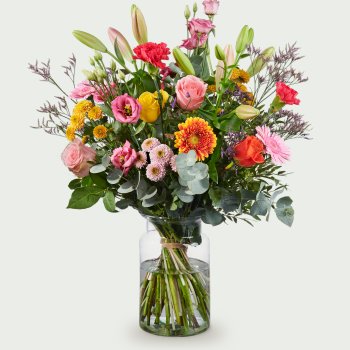 A generous bouquet that really makes you stand out! Bound by the regional florist with beautiful flowers such as the rose, germini and dianthus.
Order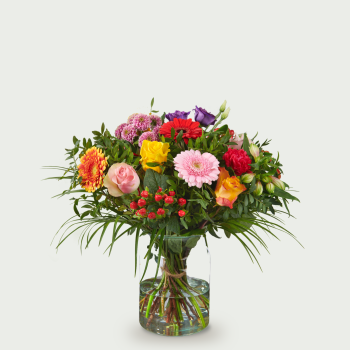 This beautiful bouquet with different flower varieties is surprisingly versatile. This bouquet brightens up any room in the house.
Order
Thank you flowers: thank someone with a bouquet
Giving a bouquet to thank or congratulate someone is a beautiful and meaningful way to express your appreciation and joy. A bouquet is not only beautiful, but also carries the message of happiness, success and achievement. It is a gesture that conveys warmth and affection.
When you want to congratulate or thank someone, a bouquet is the perfect choice. It is a versatile gift that you adapt to the recipient's taste and personality. By carefully choosing the right flowers and colors, you can convey the emotions and meanings appropriate to the occasion.
Congratulate or thank someone with a personalized bouquet
When selecting flowers for a thank you or congratulations bouquet, it is important to consider the recipient's personal preferences. Some people may have a favorite flower or a special meaning associated with certain flowers. Having this information will help you choose a bouquet that is extra special to them.
Did you know that yellow flowers signify joy and energy? And that pink flowers represent tenderness and gratitude?
Topbloemen.nl thank you!
Have a bouquet delivered to thank & congratulate someone with a card attached. This way you can express your sincere congratulations. Take a moment to write a nice text that suits your thank you or congratulations. This personal gesture will enhance the meaning of the bouquet and give the recipient a warm feeling of appreciation.
Read more