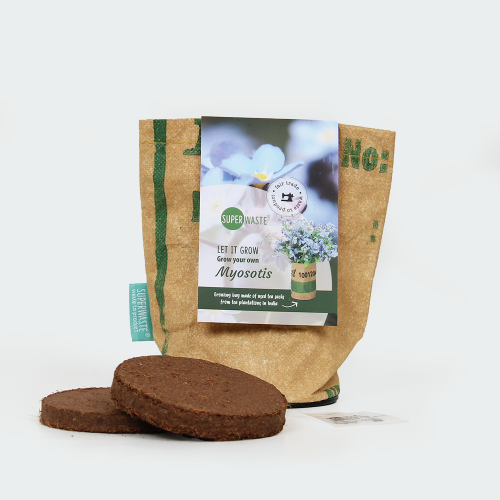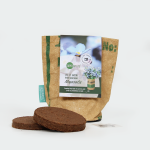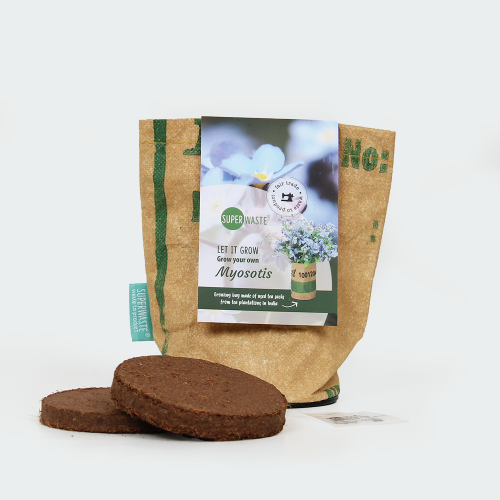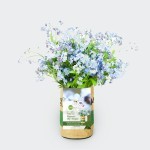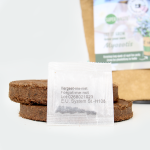 Grow your own - Myosotis (Forget-me-nots)
The products of the SuperWaste collection are handmade from used tea bags. The strong, uniquely printed, splash-proof material is collected from local tea producers in India and transformed into sustainable and trendy products in our own employment project in India. Recycling, sustainability and Fair Trade are central to this.
Myosotis (Forget-me-nots) in a recycled nursery garden patch. Grow in the garden, on the balcony or the windowsill. This grow box includes soil tablets and a bag of seeds. The back of the label describes how to grow the seeds.
Dimensions: 17 cm, Ø 10 cm