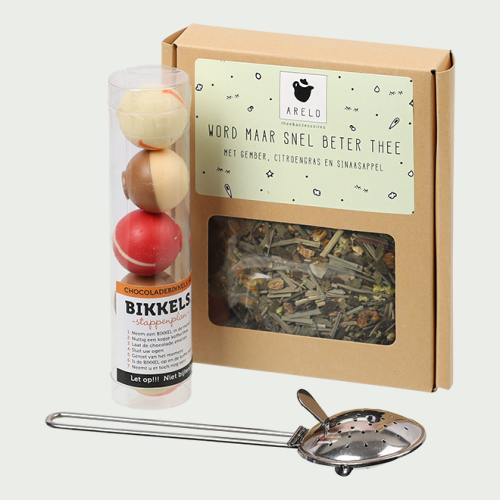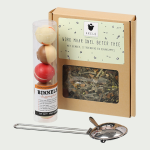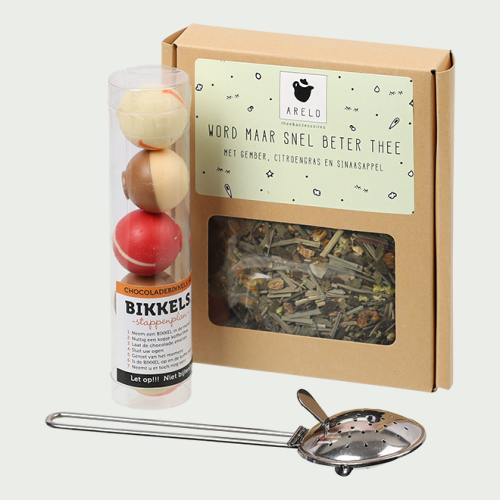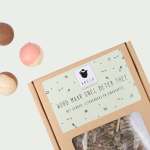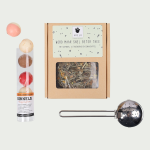 Do you want to say 'Get well soon'? Doing so with tasty tea is a fun way to do so. The box reads "Word maar snel beter thee" which meens 'Get well soon'. It contains 50 grams of tea with a mix of lemongrass, ginger and pieces of fruit and is good for about 20 cups of tea or 10 pots. In addition, this gift consists of delicious chocolate chocs.
Contents:
- Tea including lemongrass, ginger, fruit pieces
- Chocolate chocs, 5 pcs.
- Tea strainer
- Paper filters, 3pcs.
Ingredients: Ginger pieces (ginger, sugar), lemongrass, papaya pieces (papaya, sugar, citric acid (acidity regulator)), ginger, sweet black currant leaves, orange pieces (7%), king candle flowers, cat's paw