Wide range of products

Order in just 3 steps

Buy now pay afterwards

Link with purchasing systems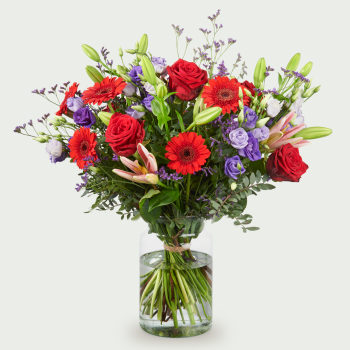 Wow! With this extra large bouquet, the recipient can only be overwhelmed!
Order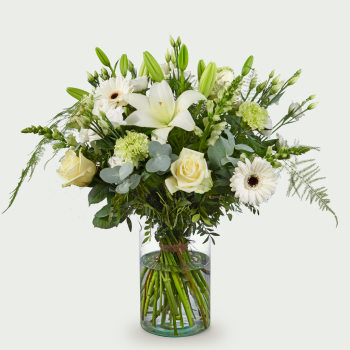 Bouquet Sabine is a classic with a timeless look. Filled with beautiful flowers like the lily, lisianthus and germini.
Order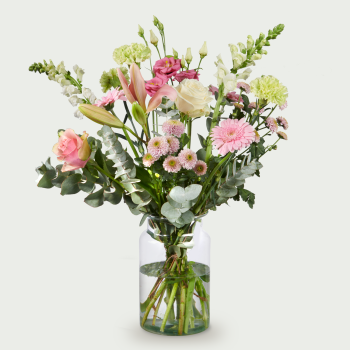 Bouquet Mia is special because it contains as many as ten different types of flowers. Give her a beautiful spot on your kitchen table and enjoy!
Order
Comfort
We all go through it in our lives, comforting and being comforted is human.
Expressing emotion, giving support does good, feels good.
An acquaintance has experienced a profound event.
You want to do something... to be there for someone, just where words fall short, flowers give support.
Receiving a comfort bouquet gives everyone a feeling of genuine warmth and attention in precisely one of the most difficult periods in someone's life.
Read more