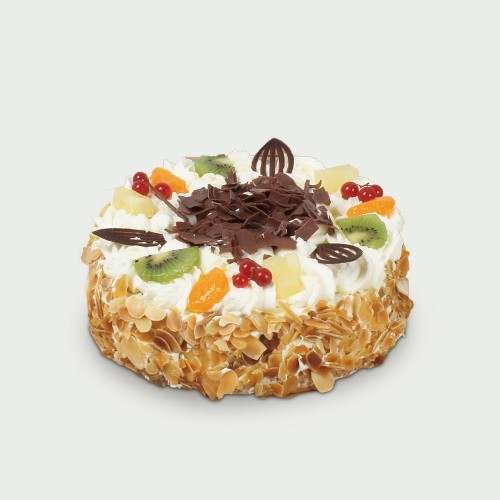 You can always have a cake! A little treat is also ideal. The airy cake as a base and finished with fresh whipped cream and fruits. A delicious treat for 8-10 people.
Sides of the cake can vary between almond shell or nougatine nuts.
Fruit on the cake may differ from the image due to seasonal influences, among other things.