Wide range of products

Order in just 3 steps

Buy now pay afterwards

Link with purchasing systems
Coffin flower arrangements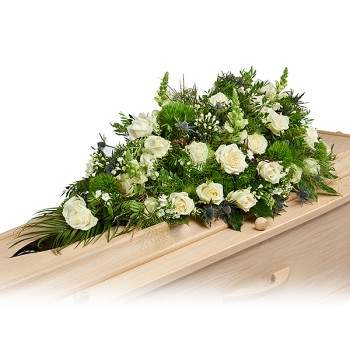 How much I wish, how much I wish you were here....
Running over the same old soil, what have we found?
Order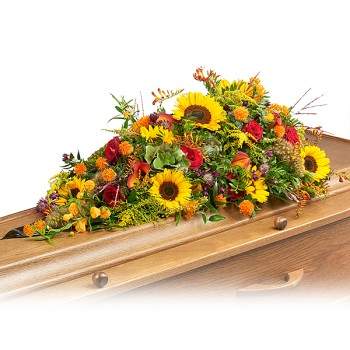 How many seas must a dove sail before she sleeps in the sand, the answer my friend is....
Order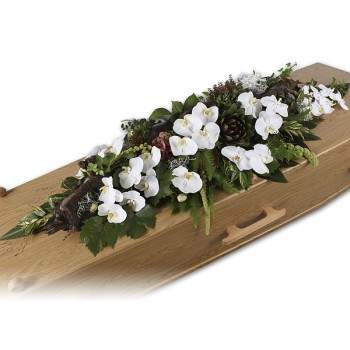 Pure nature, immersed in the beauty of the queen of flowers.
Order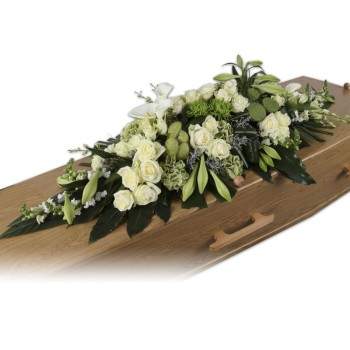 A coffin decoration of approx. 130 cm. stitched on group with beautiful white flowers in the mood of the season.
Order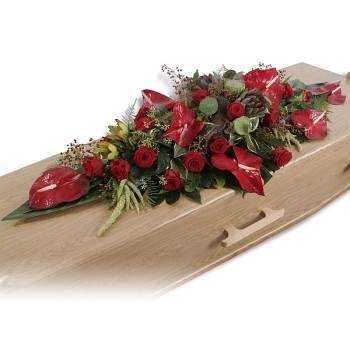 Red Harmony, where the balance of love and nature combine into one.
Order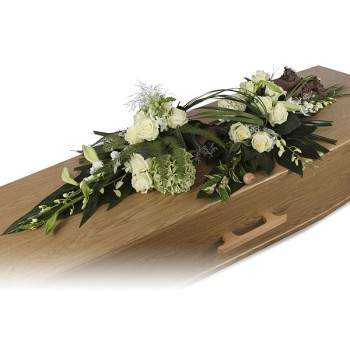 The connectedness of our existence, held together by the vine of the earth. Approx. 140cm
Order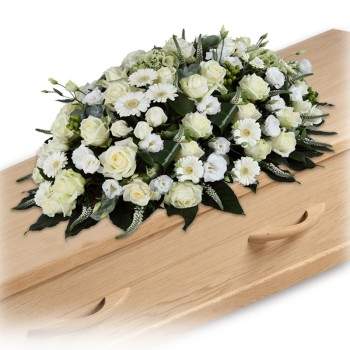 The most beautiful things in life are the traces of warmth and love that we leave behind when we are no longer here.
Order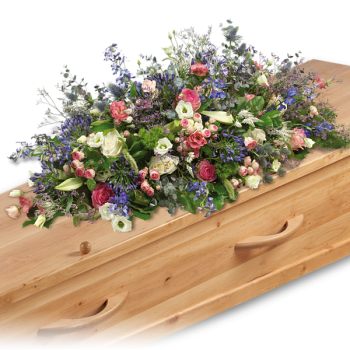 On the path of friendship the most beautiful flowers bloom. They are called tolerance, honesty, helpfulness and trust.
Order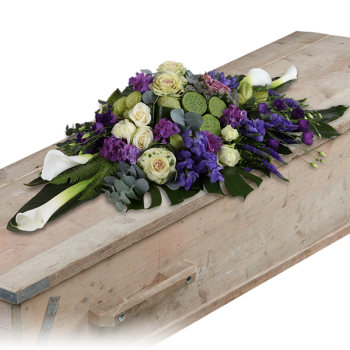 A compact flower arrangement with a rich variety of flowers in a white with purple and green color scheme.
Order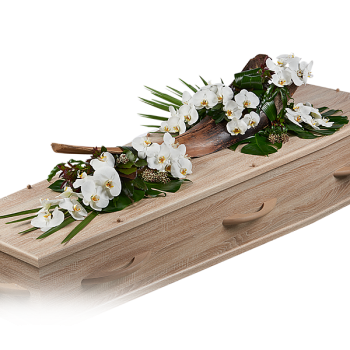 Goodbye my Love, love is also letting go. Approx. 150cm.
Order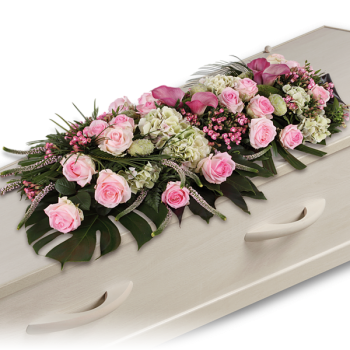 Butterfly, beholding a butterfly translates the freedom of our dreams.
Order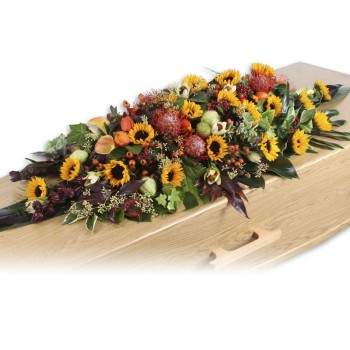 Tears of the Sun, the harvest of life.
Order
Rouwarrangement bezorgen
Deze royale bloemstukken zijn uitstekend geschikt voor op of bij de kist. Onze bloemist zal met veel zorg, vakmanschap en aandacht het kistbloemstuk maken en tijdig afleveren op het gewenste adres.
Tips bij rouwbloemen bestellen:
Waar bezorgen?
Het is gebruikelijk rouwbloemen te laten bezorgen op het adres waar de overledene ligt opgebaard. Dit kan een huisadres zijn, een uitvaartcentrum of crematorium. De uitvaartverzorger zorgt dat de bloemen mee gaan naar de plechtigheden zoals condoleance en uitvaart.
Wanneer bezorgen?
U kiest zelf een bezorgdatum, maar om een compleet beeld te krijgen vragen wij ook de datum en tijd van de uitvaart (indien bekend).
De watervoorraad in het steekschuim is beperkt. Daarom adviseren wij om pas enkele dagen voor de plechtigheid te leveren. Op deze manier bent u er zeker van dat de bloemen bij de plechtigheid nog mooi zijn.
Gepaste tekst rouwlint of kaart
Bij rouwbloemen richt u de tekst aan de overledene. U kunt denken aan een persoonlijke tekst of meer standaard teksten als Een Laatste Groet of Rust Zacht. Vergeet ook niet de afzender te vermelden. Tijdens het bestellen kunt u kiezen voor een rouwlint (2 stroken) of een kaart.
Extra urgentie en zorg
Rouwbestellingen worden bij Topbloemen met extra zorg en urgentie in behandeling genomen, ook in het weekend.
Vragen of advies?
Voor vragen of advies kunt u altijd bellen 088 110 8000.
Read more