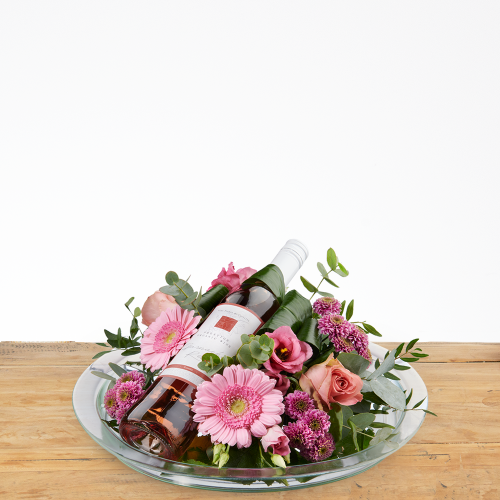 Flower arrangement pink with wine
This beautiful flower bowl makes it easy to create a cozy atmosphere in any room in the house. A beautiful combination of different shades of pink and dainty green creates a sparkling effect. The bowl is finished off with a delicious bottle of prestige rose. Perfect to give and to get!
The bouquet includes roses, chrysanthemums and gerberas.
*Including glass bowl